What Clients Are Saying!
Mike,
Thank you so much for being our Wedding Entertainment Director. You are so much more than just a "DJ." Thank you for being so flexible, catering to our needs in having to plan long distance & making everything come together. Our wedding wouldn't be as fun or amazing without you. You created the "wow Factor" that made our special Day even more incredible.
Thanks Again!
Love The Newlyweds, Mari & Justin Perkins.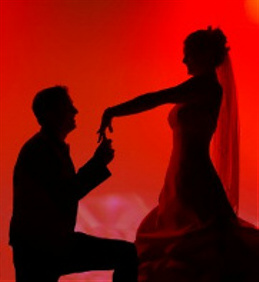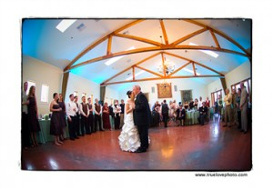 Dear Mike,
We just wanted to say thanks again for the great job you did at Rebecca and Matt's wedding. We heard many compliments about both you and your service, the music you played, the introductions of the wedding party, and the way you kept things moving along. It's obvious that you enjoy your job! It will be our pleasure to highly recommend you. We hope you will still be available if our son Jeff gets married someday.
With Much Gratitude
Brian & Michelle McLean (Parent's of the bride)
Dear Mike,
My first impression of Mike and Creative Memories Entertainment was pure professionalism. We came to Mike in a panic when our first D.J. didn't share our same "Vision." We were a month away from our wedding and needed help. Mike was there to calm our panic and help us bring our day to life.
There were many traditions that we wanted incorporated in the wedding such as the garter toss, bouquet toss, and introduction of the wedding party but to our dismay every D.J. seemed to put their cheesy spin on it. Which we did not want. When we met with Mike, we had all but wrought off the idea that we were going to be able to have these traditions at our wedding. While discussing this with Mike he gave us all kinds of wonderful twists on the traditions that fit the venue and style of our wedding perfectly. Mike not only brings multiple ideas to the table but knowledge of the true background of wedding traditions.
Mike was prepared for any situation that could have happened on our wedding day. He told us in our meeting that he always has an extra camera. It was ten minutes before the ceremony was to begin and I realized that we did not have the video camera. I had my dad run down to Mike and he saved the day. Without Mike being prepared for anything we would have not have video of the wedding to share with family who could not attend and have as a wonderful memory.
Creative Memories Entertainment's VIP login was a great help in our song choices. We were lost when it came to picking songs but with his library of songs and ability to look them up by most popular helped us put an initial list together that we were happy with. In one of our last meetings, Mike helped us finalize all of our song choices and modify their length when needed. Mike new the sound we were going for and really made the music pop. One of the most memorable parts of night was the last slow song of the night. Mike surprised my husband and I by mixing in our vows we had recited earlier, with one of our favorite songs. These are the special touches that set Creative Memories Entertainment and Mike high above all the rest.
Creative Memories Entertainment and Mike made my wedding the day I had dreamed about all my life! I received multiple complements on the entertainment through the night and every person I spoke with who attended the wedding had wonderful things to say. We had a mix of all types of people and the main responses from our guests were; "I didn't want to stop dancing", "I never dance at weddings but I couldn't help it", "wow your music was great and everything flowed so smoothly", and that was just the beginning.
All I have to say is if you want an AMAZING WEDDING you must go to Mike and Creative Memories Entertainment. A Friend told me while planning my wedding "your DJ can make or break your event". This is so true and we have seen both sides. Don't trust your special day to just anyone, leave it to Mike and you will be Soooooo happy you did!
Thanks again for a wonderful party!
Sincerely,
Ryan & Mary Caudill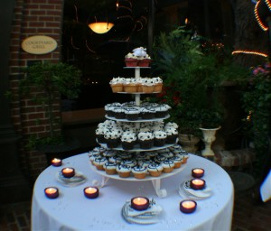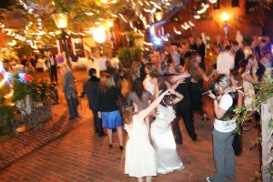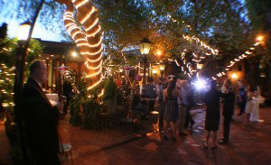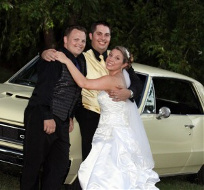 Mike,
We both wanted to thank you from the bottom of our hearts for helping us create such a memorable night. The moment we met you, we knew you were very professional, yet so much fun.
you helped take us to places we never thought we could go with our wedding dance. We had so much fun putting together a memorable first dance, as well as activities for our friends and family to enjoy.
All of our guests are still talking about our wedding and how you helped us make it a memorable night. The energy was always high and everyone had a great time. Thank you so much. Here's to many years of continued success!
Michael and Sarah Dixey
Dear Mike,
It is hard to believe it has been almost two months since our wedding day! Before too much time went by, I wanted to make sure we communicated with you how grateful we are for the services you provided for us throughout the entire process of planning and executing our reception. You were, by far, our best vendor. While the flowers were beautiful, the ballroom and food were excellent, and the church was nice, you were responsible for making the personal connections from Josh and I to our guests, and we believe that to be the most valuable part of our wedding day.
From the moment we met, it was clear that you were a top notch professional. You were able to show us actual video clips of receptions you had done in the recent past which helped us to picture our own reception. You made us feel as though you were available for as long as we needed to be able to make an informed decision. However what sold us on you was the fact that you had a endless array of ideas to help involve our guests in our wedding reception. We never wanted a ballroom full of people to sit down, have a nice meal, maybe dance a couple of dances and go home. Hearing about the top ten, the shoelywed game, the personal introductions of the wedding party, etc… I knew immediately that we need all those things to make our reception personal and memorable!

During the few weeks prior to the event, I became so excited about writing the personal introductions for our wedding party and choosing the music for all the special moments of our reception. I was shocked to learn that you were rehearsing the introductions so you could get them "just right." What awesome service! It truly felt as if you were giving us the kind of service you would give to a member of your own family. That kind of personal touch is very hard to find these days!
I also have to mention that when I was having a tough time getting a hold of my photographer, you were right there for me. You called other photographers to put them on standby in case mine flaked, you asked around to other vendors you are in contact with to see if you could find out what was going on, and this was all "Pro Bono!" You even offered to bring your own camera just in case!
At the reception everything was carried out as planned. The transitions went seamlessly and the top ten and the shoelywed game were amazing! I had so many people coming to me during those few hours making remarks about how awesome our DJ was! Mike, it is clear you were born to do this! In the days that followed the wedding, so many of my friends and family members were still talking about how much fun they had that night. Right there, that summed up our wish for our wedding reception. We wanted it to be personal, fun and memorable, an indeed it was because of you. THANK YOU for making our wedding reception everything we dreamed it could be and more. Please don't hesitate to contact us any time for a reference; we would be glad to provide a glowing recommendation to anyone who asks!
With sincere thanks,
Elizabeth and Josh McCrory